Researcher profiles

Rikke Stokholm
Rikke Stokholm holds a Master of Science in Public Health. She is working with Mette Bach Larsen and Berit Andersen.
Contact information:
Sara Koed Badre-Esfahani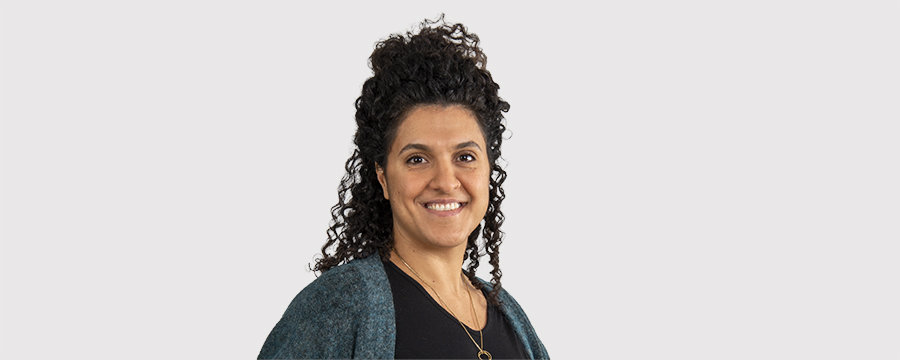 Sara investigated the interplay between childhood HPV vaccination attendance and subsequent routine cervical cancer screening attendance among different sub-populations in Denmark. The main focus of the project was patterns and reasons for combined non-attendance (un-vaccination and un-screening), as non-attendees are considered potentially at high risk for developing cervical cancer.
Thesis: Non-attendance in Danish cervical cancer prevention programmes
Summary: Cervical cancer is a major global threat to women's health. However, in many western countries, like Denmark, women are offered organised and free-of-charge HPV vaccination and cervical cancer screening programmes. Women are recommended to attend both programmes. Women who attend neither vaccination nor screening (combined non-attenders) constitute a high risk group which needs to be identified and reasons for their non-attendance better understood.
The first birth cohorts vaccinated against HPV reached screening age (23 years) during 2016, thus making it possible to identify combined non-attenders, to investigate predictors for non-attendance and to understand the factors influencing non-attendance.
In her PhD, Sara found that girls who did not attend HPV vaccination were less likely to attend cervical cancer screening. She also identified that combined non-attenders were more often socioeconomically disadvantaged and of ethnic minority background. Those who attended both HPV vaccination and cervical cancer screening were more often socioeconomically advantaged and native Danes. Further, her study showed that almost one third of young women with ethnic minority background did neither attend HPV vaccination nor cervical cancer screening in comparison to one tenth of native Danes. Among women with ethnic minority backgrounds, she also found a variation in non-participation among women from different geographical regions. Middle-Eastern and North African countries had the highest degree of combined non-attendance.
Finally, she investigated by means of an interview study the perception of HPV vaccination and cervical cancer screening among a group of Middle-Eastern and North African women. She found that their barriers to attend the programmes were rather complex involving cognitive, emotional as well as socio-cultural barriers on a personal, interpersonal, organisational, and community level.
Defended: September 4, 2020
Assessment committee:
Jo Waller, Reader in Cancer Behavioural Science. Cancer prevention Groups, Faculty of Life Science & Medicine. Kings College London.
Maria Kristiansen, Associate Professor, Research group leader, Department of Public Health, University of Copenhagen.
Lotte Ørneborg Rodkjær (Chair), Associate Professor, Department of Public Health, Aarhus University
Supervisors:
Assoc. Prof. Lene Seibæk, Department of Clinical Medicine, Aarhus University
Prof. Jan Blaakær, Department of Obstetrics and Gynaecology, Odense University Hospital
Prof. Lone Kjeld Petersen, Department of Obstetrics and Gynaecology, Odense University Hospital
Prof. Berit Andersen, Department of Public Health Programmes, Randers Regional Hospital